Styling
I offer in person and Skype based styling and personal shopping for people with all different types of wardrobes. Whether you want to minimize your wardrobe, find out what 2 key pieces will make a difference in your style, or have me figure out your outfits for all of your upcoming event - pick a session below and let's get started!

A 30 min session is perfect for quick wardrobe questions - how to dress for a certain occasion, how to organize your closet, or where to look for specific items.

A 60 minute session is more like an annual checkup with the fashion doctor - we'll do a light closet cleanse, figure out what works best for you, and identify a couple of key items that will elevate your look.

A 120 minute session is for the person who can't stand shopping. We'll do a quick 30-45 minute consult to get acquainted and figure out what your closet needs, and I'll spend the remainder of the time shopping for those exact items for you.

The Wedding Suite - If you are overwhelmed by the idea of shopping for your engagement photos, bachelorette weekend, bridal shower, and rehearsal dinner, contact me at hello@laurenengelke.com for rates on a wedding package.

I start all sessions with a simple email questionnaire so we can hit the ground running, and I send you an email within 24 hours after our session to sum up what we covered, as well as provide you with links for the items that we talked about.

Click the button above for more details on my Styling Services!
HOSTING
There are few things I love more than hosting events. If you need a charismatic, funny host for your sustainability-focused event, may I introduce myself? ;) I love speaking off the cuff about sustainability with crowds of all sizes, interviewing interesting people, and adding polish and structure to a well-planned event.

Contact hello@laurenengelke.com for rates and availability.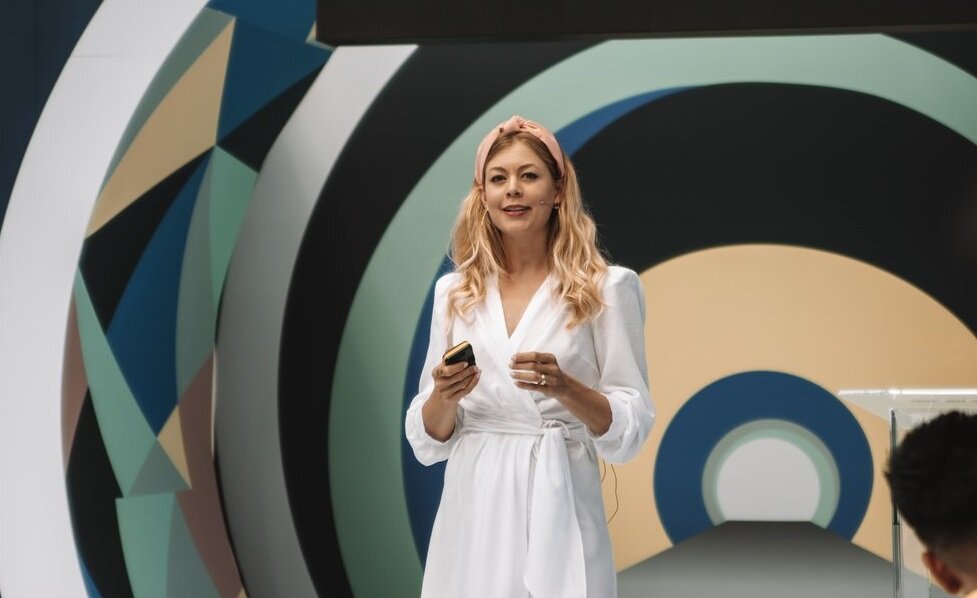 CONSULTING
I have worked with a number of emerging sustainable brands, and it is my business to stay up to the moment on the hundreds of sustainable designers cropping up every year. I also have years of on-set styling and tailoring experience with large American retailers, as well as years of personal tailoring and styling experience.

I know what niches are oversaturated, what looks good on camera, what works on social media, and what functionality customers actually want in their day to day.

If you have questions about where the opportunities are, how to get your message out to your customers, what fabrics you should use, etc, feel free to reach out to me at hello@laurenengelke.com for rates and to set up a meeting.